Thermoweldable belts for industrial handling
Mafdel offers a wide range of belts for industrial handling that meet your different application needs.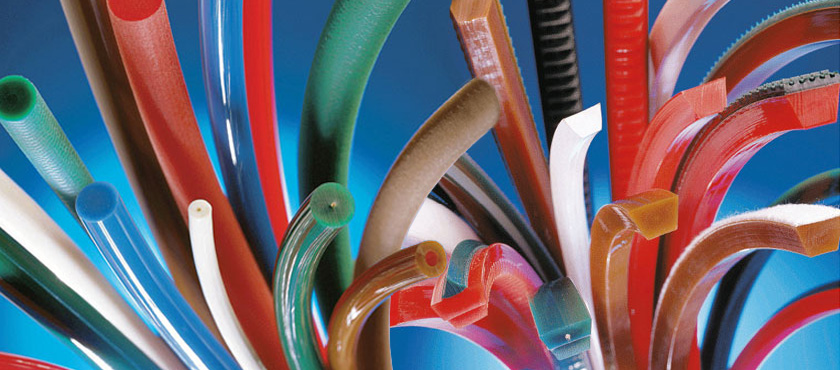 Mafdel belts have optimum characteristics for many applications:
Ease and flexibility of use
Easily welded on site with no specialist skill requirement
On site joining without dismantling of conveyors
Immediate repairs without production downtime
Possibility of shortening or lengthening a belt to suit your needs
Easy repair of damaged belts
Flexibility in conveyor design and selected belt spacing
Reduced and simplified belt stock
Optimum hygiene
Mono-material products, waterproof, rot-resistant
Smooth surfaces to inhibit bacterial growth
Resistant to water, animal and vegetable oils and fats
Resistant to detergent products
Easy to clean
Wide product range
Considerable choice of belts with varied characteristics providing solutions for most handling requirements
Wide range of coverings for trapezoidal belts
A variety of friction coefficients on round belts available depending on need
Highly durable
Excellent resistance to wear and abrasion
Excellent resistance to hydrocarbons and many solvents
Very high traction capacity with aramid reinforcement combined with an overlap weld.
Table comparing benefits of the different methods of industrial conveying
MAFDEL thermoweldable belts
Rubber
belts
Conveyor
chains
Ease of assembly
+

–

–

Resistance to chemical
and hydrocarbon products
+

–

+

Abrasion resistance
+

–

–
Ease of maintenance
+

–

–

Can be coated
+

+

–

Easy to clean
+

–

–

Simplified stock management
+

–

+

Silent use
+

+

–

Suitability for food contact
+

–

–
Our production methods also let us offer custom-made belts in order to meet our clients' needs.
You can download the full catalogue here.