Thermoweldable ridge-top belts
Certain applications require the use of a ridge-top belt to minimise contact with the transported product: tiles, pottery works, wood industry, etc.

Mafdel offers two types of ridge-top belts:
Standard ridge-top belts
Completely homogeneous, standard ridge-top belts are made in a single material.
They are available in DEL/FLEX red and aramid reinforced SOUPLEX white.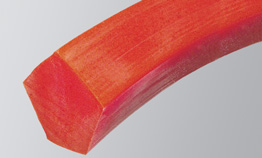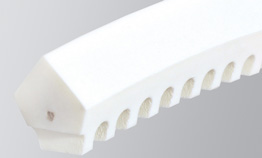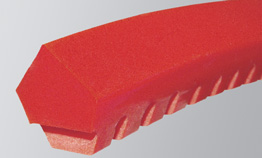 TOPGRIP ridge-top belts
The TOPGRIP ridge-top offers grip, flexibility and is resistant to abrasion. TOPGRIP can be bonded to all V-belts in the range (except Del/Roc belts).
Mafdel offers a wide range of ridge-top belts in various options appropriate to the transported loads and roller diameters.