Belts and conveyor belts for the agri-food industry
Our homogeneous thermoplastic materials are highly valued in the agri-food industry for their many benefits:
Compliant with the most stringent European and international standards
Easy to clean without dismantling the conveyors
Impermeable to bacterial agents
Resistant to chemical products, oils and grease
Mono-material belts eliminate the risk of fraying and product contamination
Waterproof and rot-resistant products
On-site welding that reduces production downtime
Option to add a scraper to all conveyor belts in the range
Some of our belts also benefit from an antimicrobial treatment in the polymer that prevents bacterial growth and reduces the development of odours, guaranteeing optimum hygiene.

Meat – poultry industry
Mafdel has developed a wide range of products suitable for the specific constraints of the meat processing industry: cutting, deboning, sorting, portioning, handling, labelling, packaging, etc.
Our conveyor belt and thermoweldable belt characteristics comply with an optimum level of hygiene in the meat and poultry industries.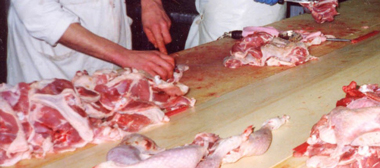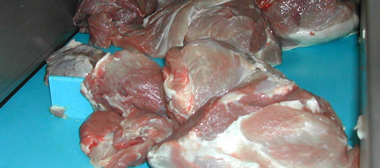 Fish and seafood industry
The Mafdel range of belts is suitable for conveying and processing fresh, frozen or minced fish.
Products are carefully preserved and transported throughout the processing process: filleting, deboning, lifting, waste processing, packaging, etc.
Belts and conveyor belts in the range easily endure frequent and intensive washing that is specific to this industry.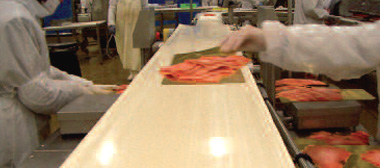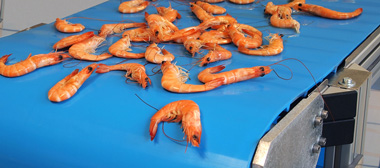 Dairy products industry
Dairy product processing must be carried out under perfectly hygienic conditions in order to avoid any bacterial growth during the process.
Mafdel conveyor belts are perfectly suited to these stringent standards: Products in our range are completely mono-material (without textile threads), which offers a completely smooth upper surface eliminating any risk of bacterial growth.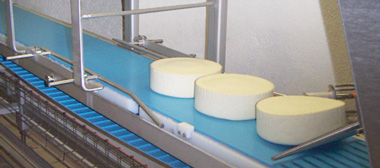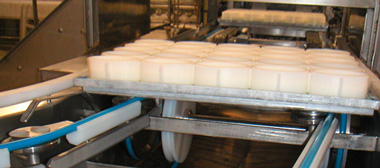 Fruits and vegetable industry
Processing and conveying fruit and vegetables requires delicate handling to prevent damage to product that is often fragile.
Mafdel offers a complete range of belts and conveyor belts that support you throughout processing: washing, sorting, cutting, calibrating, packaging, etc.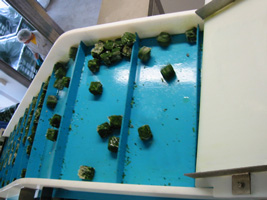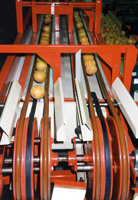 Canning industry
The characteristics of Mafdel thermoweldable belt and conveyor belts meet canning industry requirements. Our conveyor belts do not mark transported products and can be equipped with a scraper to ensure optimum hygiene throughout the process (from receiving the product to final packaging). They are also very easy to clean.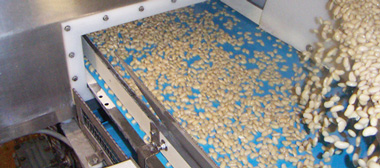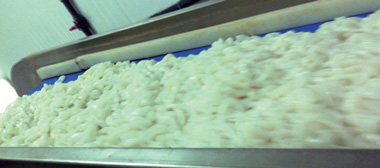 Industrial bakeries and pastry making
Mafdel belts and conveyor belts offer characteristics suitable for use in industrial bakeries and pastry making.
Mafdel conveyor belts are highly resistant to oils and fats and also offer excellent thermal resistance.
Special coatings can be added to the belt's surface to provide excellent product release.