Thermoweldable round belts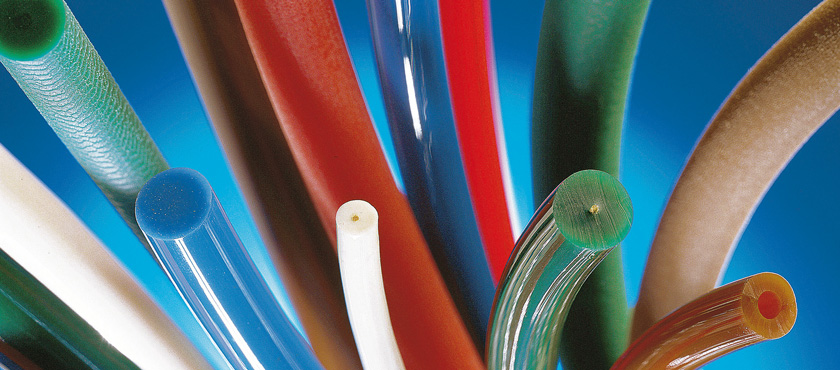 Reinforced round belts
The tensile reinforcement in round belts is constructed of aramid fibres for pu belts and polyester fibres for polyester elastomer belts.
Reinforcement prevents belt elongation and reduces tension take up during belt installation.
Round reinforced belts are especially suited to the following cases:
Long centre distances
Transporting heavy loads
Accumulation or full-load start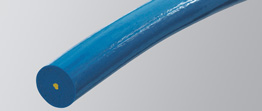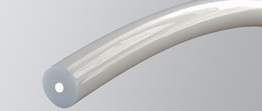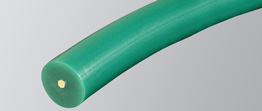 Frosted round belts
All round belts with a diameter of 6 to 18 mm can be frosted.
Frosting decreases the friction coefficient, improves belt sliding on the support and makes the accumulation of transported products easier.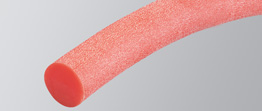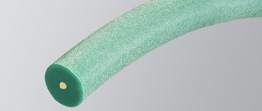 Endless round belts
Mafdel manufactures endless round belts upon request. These include small, medium and large series: SOUPLEX; POLY/FLEX; DEL/FLEX; DEL/ROC types.
A wide range of belts offers great flexibility in the choice of diameters and lengths.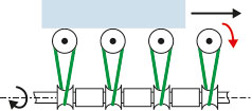 Layshaft live roller drives


Live roller drives


Tubular round belts
Tubular round belts allow for quick joining on site without the need for welding tools.  Joining is by the use of a non-return plug which is inserted into each end of the belt.
This type of belt is often used in applications where frequent assembly/disassembly may be required or for easy repair.
This belt style can also be welded if required.