Conveyor belts for industrial handling
The extensive range of Mafdel conveyor belts is suitable for product handling in many industries.
Made from polyurethane or polyester elastomer, our transport belts offer many desirable characteristics: resistance to abrasion, cuts and tears, resistance to chemical products, hydrocarbons and detergent products, etc.

The food-grade range complies with the most stringent hygiene standards.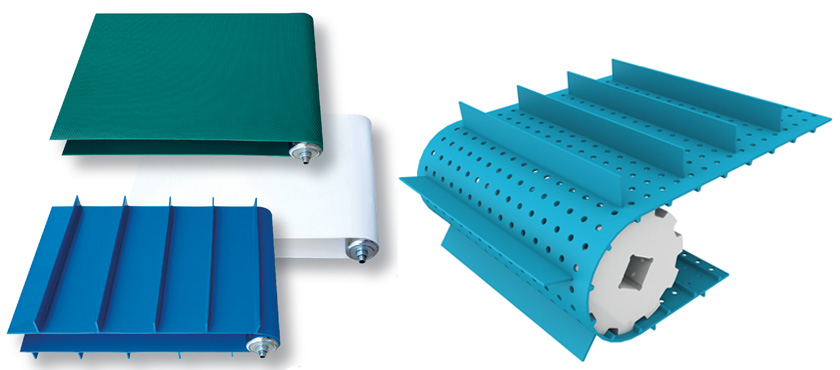 Mafdel belts are very easy to weld on site, using simple tools and without disassembling the conveyors.
The speed and ease of the jointing process helps to reduce production downtime.
Transport belts are also suitable for many conveyor types (inclined, bi-directional, swan-neck, troughed, etc.), and can be fitted with guides, profiles, sidewalls, perforations, and other bespoke accessories.
The Mafdel conveyor belt range comprises :
Positively driven belts Flat pulley driven belts