The answer is YES!
For each daily wash with a positive drive belt type DEL/DRIVE 50 you save: 62% water and 63% less cleaning time
Many of you have asked us this question, especially in the food industry.
Each time, we get the same answer, but we have very few figures to back up our yes!
To have the key information to confirm the points that we were sensing, we conducted a study in a slaughterhouse in Brazil.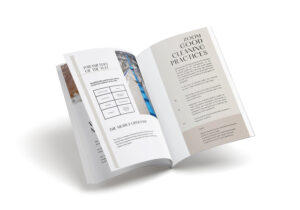 The framework of the study
Weco correis do Brasil, our local distributor, asked BRF to be our tester.  BRF, the world's leading meat company, agreed to be tested at one of its production sites.
This site is equipped with 2 cutting lines of equal capacity. The production managers chose to implement a positive drive belt from Mafdel, on the advice of Weco, to compare the results with the modular belt originally used on the conveyors.  The DEL/DRIVE 50 was selected to avoid major conveyor modifications.
Results of the study
The results are clear and based on factual data:
1- For belt cleaning using the DEL/DRIVE 50 the operators save on average 13 minutes per day.
2- For water consumption: 514,44 litres of water are saved per each cleaning. 
In addition, the operators noted that they used less detergent. It should be noted that this data was not part of the study, but the observation is there.
To find out more about the methodology and detailed results, download our white paper
These two-axis figures clearly show the positive impact of such a positive drive conveyor belt installation on a production line.
We also know that the service life of positive drive mono-material belts is longer (under normal use) and therefore the life before replacement is longer than other belts on the market.
If you would like to know more, please contact us or contact Weco do Brasil directly.