Runners for belts
Made from High Density Polyethylene (HDPE), Mafdel VIT/GLISS runners provide:
Excellent belt guidance
An excellent friction coefficient with regard to steel or stainless steel runners, allowing higher belt loads transported on the belts.
Our VIT/GLISS runners offer additional advantages:
Excellent abrasion resistance
Good impact resistance
Good protection against corrosion and most chemical agents
Option to assemble these runners on galvanised or stainless steel rails in a C-shape to allow for potential longitudinal expansion of the HDPE guide.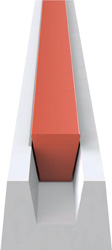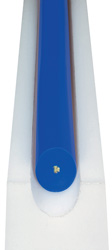 Runners for round belts
Standard runner range in black HDPE, in stock, for 6 to 18mm diameter round belts, offered in 3 metre lengths, mounted or unmounted on a C-shaped steel rail.
Option to provide these runners in blue or white, upon request.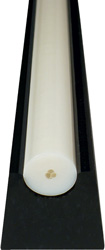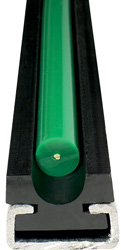 Runners for curved round belts
The excellent flexibility of the runner for curved round belts allows for directional guidance around curved applications.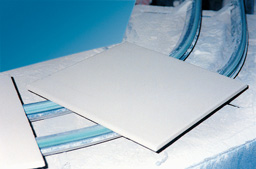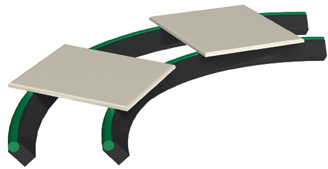 We offer two standard models for round belts with a diameter of 12 mm:
For other runner sections or belt diameters:
  Please enquire


Runners for trapezoidal belts
Standard runners range from 10x6mm to 32x19mm belts.
Offered in 3 metre lengths, they can be assembled on C-shaped steel rails.


Special runners for trapezoidal belts
Special runners can be custom-manufactured for specific or non-standard applications.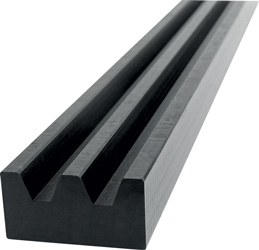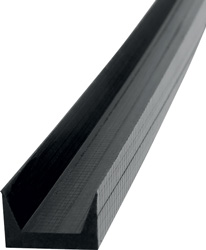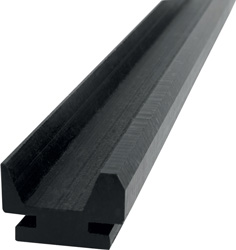 ---
 Our experienced application support technicians are always available to discuss your application requirements and suggest the appropriate solution to your requirement.
---