What is electrostatic charge?
An electrostatic discharge (ESD) is a passage of electric current between two objects with different electrical potentials over an extremely short time.
In the case of our industry, the electrostatic charge may result from friction between the belt and the conveyor bed, from movement of the product on the belt; or in dry, dusty conditions, from ionisation of the air.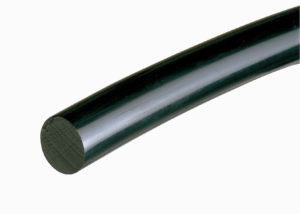 What problems can static charge cause in your production processes?
Static current can often cause problems such as:
The static charge can attract foreign bodies to the belt such as dust and small items of debris. These can then contaminate the product.
Static charge can ignite flammable  items.
Static charge can destroy sensitive electronic components.
Static charge can cause extreme discomfort to line operatives.

What solution do Mafdel  provide?
We have added an antistatic component to some of our existing materials and created:
Souplex antistatic round profile – Available in 4,5 and 6mm Ø
Del/Flex antistatic conveyor belting – An antistatic conveyor belting available in 3mm thickness
Mafdel antistatic products are fully compliant with current EU standards.
These products are used in the electronics, chemical, and pharmaceutical industries and in some areas of the logistics industry.
If you are interested in discovering more about the Mafdel and BMTS antistatic range you can find technical specifications in this explanatory sheet : Mafdel- DEL-FLEX -SOUPLEX – Antistatic-EN