Modular belts accessories
Modular belts can be fitted with accessories to optimize conveying performance.
Profiles: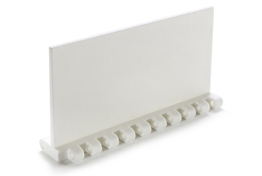 Straight profiles: Can be ribbed to reduce adhesion of products, or reinforced depending on the loads carried.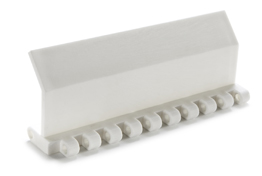 Scooped profiles: Increases the volume of product conveyed on steeply inclined applications.
Sideguards: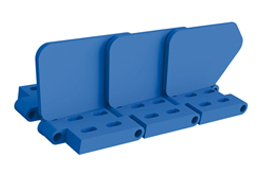 Normally positioned at the edges of a modular belt, the sideguards prevent containing the transported products from falling sideways from the belt.
Rubber-top modules: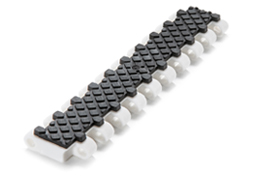 Rubber-top modules increase the friction on the belt, and facilitate the conveyance of product on inclined applications.
Rollers: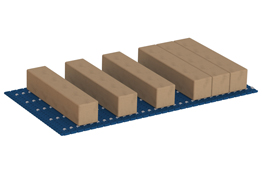 Made of acetal, rollers are used to reduce the accumulation effort or create space between conveyed products.